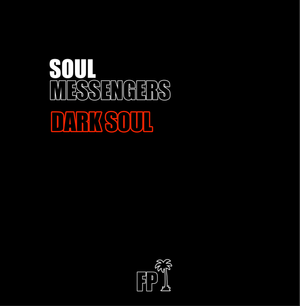 John Anderson
John started his musical career in 1980 writing songs with a local song writer, Paul Laing. John studied and played keyboards and alto sax during that time incorporating the instruments in recordings and live work, "We had lots of record companies very interested, we recorded and released a single in 1982 which was very well received. In 1984 I worked with Distant Voices as backing vocalist /sax player ,during this period I met Anthony Keenan who was lead vocalist, Anthony and I started writing together and recorded lots of sessions We had strong interest from various record companies including Paul Weller. We met Steve Lee at a mixing session where we went on to work with The Steve Lee Band receding and live work, during this spell we also worked with our bass player/producer Steve Cunningham's band Indian Summer, during this period I worked with the Mick Whitaker Band as dual lead vocalist. We worked on albums for Archie Brown and the young bucks ,then formed The Soul Messengers . My Influences include a really wide variation of music including , The Temptations, Four Tops ,Ojays ,Stax ,Philadelphia, Motown,Isley Brothers, Miles Davis,Thom Bell, Average White Band,Beatles,Beach Boys, Curtis ,Bobby Womack, James Brown ,Four Seasons etc. I am married (38 years)to Elaine, have two daughters. My hopes for the future for Soul Messengers would be to produce the sort of music I know we are capable of doing also for people to appreciate and enjoy our future recordings, we are great friends, I often refer to us as brothers ,we have a bond together which I think comes accross in our music , there is definitely a message in our music ". 
Anthony Keenan
Music was always a massive part of the Keenan household with a father who played piano/accordion and older siblings - so whether it was The Beatles, The Rolling Stones, Motown, Irish or Opera - music was always in the air. By the time Anthony hit his early teens David Bowie, Roxy Music and the heartbeat that was the soul/reggae sound (Marvin, Otis, Trojan) as heard in hangouts such as the Picador Cafe on Saltwell Road, Gateshead had all made a mark. In 76 a sampler album called The Front Line retailing at 49p opened Anthony's ears to the likes of U-Roy, The Gladiators, I-Roy and dub reggae……... and his musical education was expanding. Bowie had opted to ride the Soul Train in 75/76 with Young Americans & Station to Station providing genuine endorsement tor those early cafe bar influences which now also included a bit of Northern Soul. It would be wrong not to include the punk/post-punk scene which Anthony saw as a direct link from the lineage of Bowie/Reggae …………..and to be honest provided the belief/confidence/influence to get involved Previous Bands 1979 – formed Drabwise Mix a punk'n'reggae crossover with a touch of SOUL ……..'we even covered War's Low Rider ………………it was all about the influences'. 'We played as part of a music scene called Rhythmic Noise …………of which the common thread between the bands was that they all used drum achines…………….interesting/creative times……… 1984 – joined Distance Voices as lead vocalist and met John Anderson. It wasn't long before they realised that not only were they into a lot of the same stuff they worked well together and started writing as a studio project separate from the band and working under the names Insight / Vive La Liberte. The studio project attracted quite a bit of record company interest and was featured in the local press, 1986 – The Skiptracers Following this the 'bug' to play live again got a hold and come 86/87 Anthony joined The Skiptracers who were described as 'Newcastle's very own daft little pop band' and were very much from that C86 pop/punk scene. With a number of support slots at Riverside & Newcastle Poly (Soup Dragons, Faith Brothers, Silent Scream) Anthony worked with The Skiptracers for 2/3 years before leaving to spend more time in the studio.
John Walker
John started his musical career at a young age and has fronted a number of successful local bands in the North East of England. He is well known for his outrageous vocal range, not only is he proficient singing bass baritone, he can also reach high falsetto notes with ease. (more to follow)
Steve Lee
Steve is well known as the the other half of SouLutions and the co-creator of Festival Park Productions. Steve's musical career kicked off in the early 1980's with Arthur 2 Stroke and the Chart Commandos. After a successful period with The Commandoes, Steve then joined a local band named Watt Government, again minor success followed culminating in performing on the Tube.
Other ventures followed but Steve had a yearning to write and perform his own songs.
"Back in the late 80's it wasn't cheap to book a studio, and home studio's were for the rich only, however, the best money I spent was for a session in a studio based on the Quayside in Newcastle named Prism Studios, to this day I still believe it is the best commercial studio I've ever recorded in, I can't remember the tracks I recorded, however, I do remember looking at the mixer console and on one of the tracks it said O'Jays Vox. I was immediately intrigued as I was, and remain to this day, a massive O'Jays fan. I asked the engineer who, or what, this referred to and he said it was 2 backing singers called John Anderson and Anthony Keenan. I was introduced to them and a relationship and a bond was formed which is as strong today as it was all those years ago".